Welcome to MSBA
We are a non-profit membership organization of beekeepers in Maine, dedicated to education using best practices and the promotion of beekeeping to the public. Affiliated with local chapters throughout the state, MSBA also works with the Maine Department of Agriculture, Conservation and Forestry to promote the honey bee, products of the hive and initiatives to support beekeepers.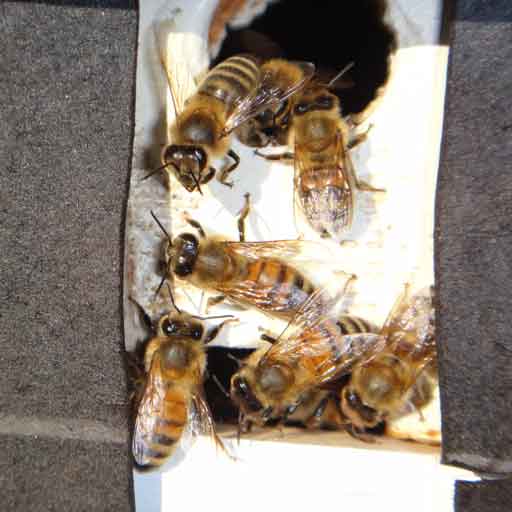 A link to the recording of #6 in the MSBA webinar series was emailed to members. If you didn't receive it, please contact info@mainebeekeepers.org. Learn about what makes winter bees different from their spring and summer sisters, and why they are considered the life line to a healthy spring colony. Tips are also given on helping your colonies get through the winter alive and well, and a Q&A follows.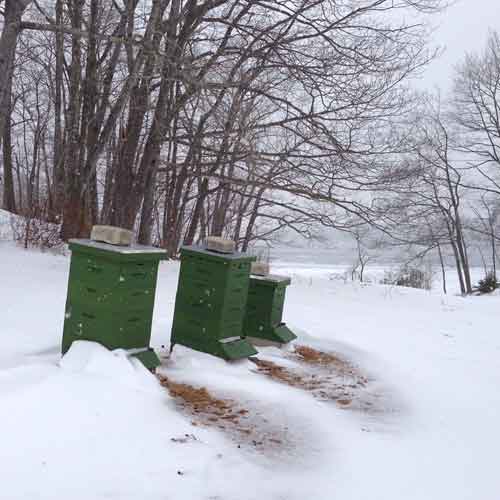 Bees will spend most of the month in tight cluster. When the weather is above 40º they will move to new areas of the hive and take cleansing flights. Gauge food levels in wintering colonies by lifting one corner of the hive and feeling the "honey weight." On warmish days (above 40º with no wind) you can quickly peek through the hole in the inner cover to see where the bees are in the hive and assess their food reserves.
The Bee Health Collective is a 'one-stop shop' for all honey bee information needs: you can find recent peer-reviewed information on a range of relevant topics such as colony loss rates, current honey production or pollination statistics, and what you can do to help honey bees. The Bulletin Board has bee-related job postings and funding opportunities including beekeeping, research funding, grants, and scholarships.