Welcome to MSBA
We are a non-profit membership organization of beekeepers in Maine, dedicated to education using best practices and the promotion of beekeeping to the public. Affiliated with local chapters throughout the state, MSBA also works with the Maine Department of Agriculture, Conservation and Forestry to promote the honey bee, products of the hive and initiatives to support beekeepers.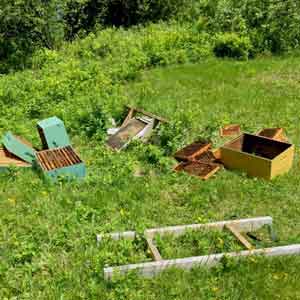 Keeping Bears out of Bee Hives
Maine is home to the largest population of black bears in the lower 48 states. In dry summer weather when natural forage is scarce, they will venture into fields and back yards where unprotected bee hives can provide a tasty meal of honey and larvae. The MDIFW has some tips for beekeepers...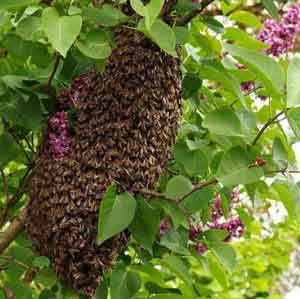 Honey Bee Swarm Removal Service
The MSBA can help you if you have honey bees that have swarmed. A swarm is a part of their natural reproductive cycle, in which the queen and a good portion of the worker population leave the hive to find a new home. Swarms are relatively harmless, but can sometimes be an alarming sight...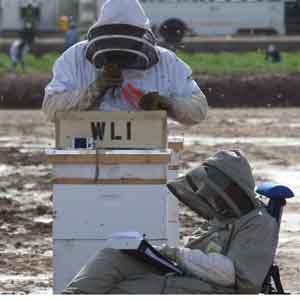 Preliminary results of the Bee Informed Partnership's 2019-2020 National Loss and Management Survey are now available. BIP has compiled years of data by polling thousands of beekeepers every year to find out as much as they can about beekeeping management practices in the U.S.