Welcome to MSBA
MSBA is a non-profit membership organization of beekeepers in Maine, dedicated to education using best practices and the benefits of honey bees to the public. Affiliated with local chapters throughout the state, MSBA also works with the Maine Department of Agriculture, Conservation and Forestry to promote the honey bee, products of the hive and initiatives to support beekeepers. 
Show your Maine beekeeper pride with a 100% cotton baseball hat and embroidered logo. Now available in fifteen colors! With black letters are: washed red, washed blue, mustard yellow, khaki, pink, neon green, and royal blue. With yellow letters are: washed green, washed brown, dark brown, black, berry, charcoal, and navy. There's also a 'retro' version with the old hive logo in khaki. The hats are $25 which includes FREE SHIPPING. Our web store also has MSBA decals for sale at $3 each.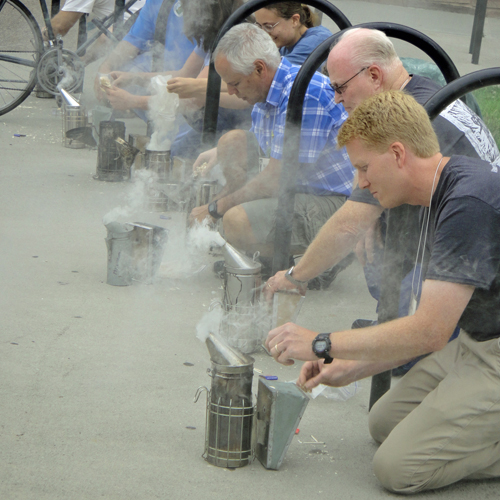 Anyone planning to become a beekeeper will get a great head start by enrolling in a "bee school." Both in-person and online versions are being offered beginning in early 2022 and will provide important hive management methods tailored to keeping bees in Maine. For those with some experience, several intermediate and advanced classes are available. A comprehensive listing can be found under the Education tab. Keep checking as new courses are announced periodically.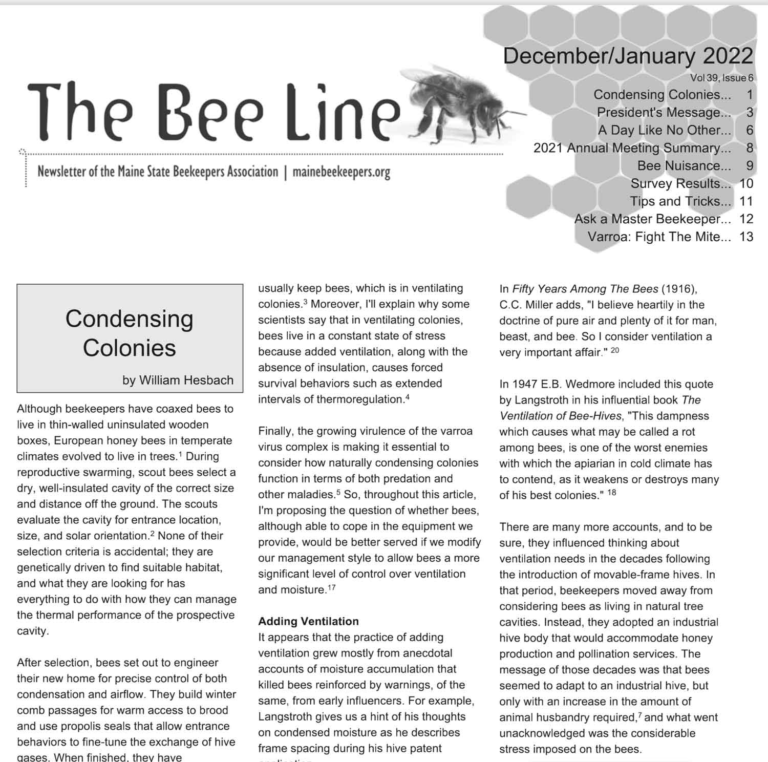 MSBA's newsletter is published bi-monthly in February, April, June, August, October, and December. Articles cover a range of topics relevant to Maine beekeepers, including seasonal management, honey bee health, queen rearing, swarm control and much more. Members can choose to receive a printed copy via US Mail or digital version on the website. This issue includes insulation and ventilation in overwintering hives, and calibrating refractometers.