Welcome to MSBA
MSBA is a non-profit membership organization of beekeepers in Maine, dedicated to education using best practices and the benefits of honey bees to the public. Affiliated with local chapters throughout the state, MSBA also works with the Maine Department of Agriculture, Conservation and Forestry to promote the honey bee, products of the hive and initiatives to support beekeepers.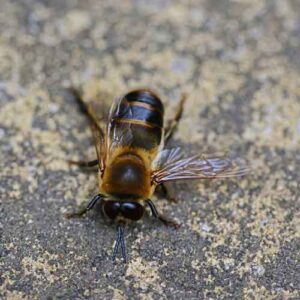 Autumn Chores for Beekeepers
Drones are being driven out and the queen has drastically reduced her egg laying while colonies are making a last foraging push before winter. Sample for varroa mites one final time. It 's not unusual to have a spike in mite populations this month as surrounding hives collapse from infestations and mites migrate into your hives. Treat if necessary (or as a fall knockdown) with temperature-appropriate methods. Install mouse guards should already have been installed. Harvest any remaining honey that is ripe and fully capped. Partially filled frames should be fed back to bees above the inner cover. Feeding of heavy 2:1 syrup should be completed by mid-month or the bees may not have enough time to cure it.
Annual Meeting Early Bird Registration Discount ends Oct 5th
The Annual Meeting will take place at the University of Maine at Augusta on Saturday, October 15th. Doors open at 8 am and the first talk is at 9 am. Speakers are Dr. Thomas Seeley, Cornell University professor and author of Honeybee Democracy, and Dr. Lewis Bartlett, faculty research scientist on honey bee biology and health at the University of Georgia. State apiarist Jen Lund will present the annual "State of the State" address. Betterbee and Humble Abodes will be taking advance orders and delivering at the event for no shipping charge. There will be a luncheon, raffle auction, a blind honey tasting contest and more! Click on READ MORE below for more details and registration.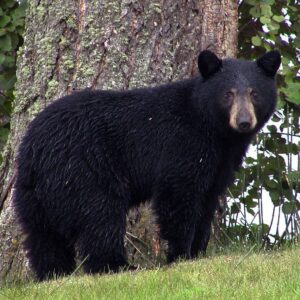 Living among the largest black bear population in the eastern United States, more and more Maine beekeepers must deal with these larvae and honey-seeking creatures. On October 26th, Department of Inland Fisheries and Wildlife wildlife biologist Jennifer Vashon will talk about ways hives can be protected. In November Dr. Gard W. Otis, Professor Emeritus at University of Guelph, will speak on winter honey bees: their biology, timing of their production, and the importance of early Varroa control. Also, State Apiarist Jen Lund's September talk about the three things every beekeeper needs to focus on (or worry about) in order to be a successful beekeeper can now be watched by members on YouTube.