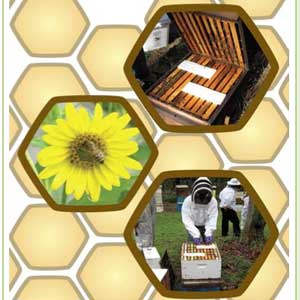 The Mite Away Quick Strips (MAQS) were registered (Section 3, General Use) on May 25, 2011.
NOD was notified and the registration was posted on the Pesticide Control Board web site that day.
Our (department's) goal was to have it registered by 6/1/2011 for several reasons that include the registration queue based on chemical co-application date, and the fact that formic acid can be very hard on older bees coming out of winter prior to the spring dwindle/turn over of young bees.
Please use caution and follow the label. There will be a learning period with this material. I have heard that cool temperature trials (50 degrees) were undertaken in Saskatoon this spring, but I have not received the the results yet.
MAQS has an expiration date and shorter shelf life compared to the Mite Away II pads. Stockpiling may not be in the beekeeper's best interest.
- Tony Jadczak, Main State Apiarist
---
A PDF of the Mite Away Quick Strips brochure is available on the manufacturer's website:
http://miteaway.com/MAQSBrochureDec22-2010.pdf
What is MAQS? (including "Application Tips Brochure")

Tony Jadczak, State Apiarist
Anthony Jadczak has been the Maine State Apiarist since 1983. He previously worked at Rutgers University researching crop pollination and bee disease control methods.

Latest posts by Tony Jadczak, State Apiarist (see all)